In most ways this section covers much of the same ground as the detail pages about Display Cabinets and Wall Units but what I mean here is leveraging the space above existing cabinets.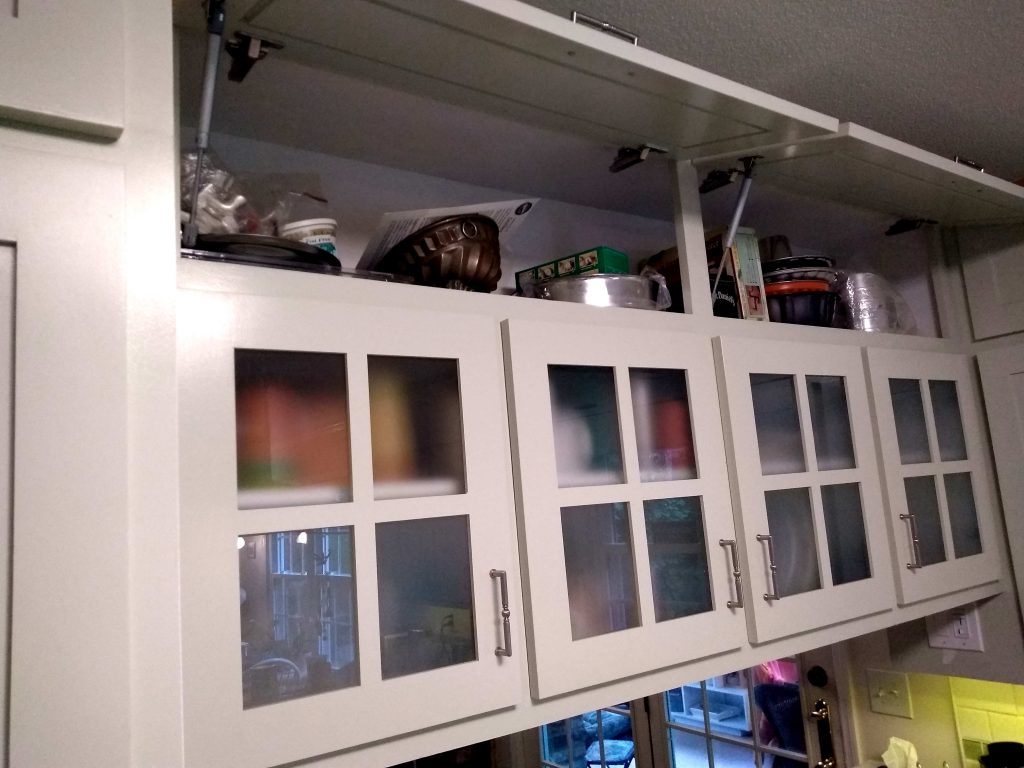 In this case, the original cabinets had a blank panel above them that covered the space up to the ceiling. That is seriously wasted space – not necessarily a great place to put daily items but this space can be perfect for stuff you only occasionally need.
These doors have air shocks mounted to them to hold the doors open, the same as the tailgate on many cars.